Join Scouting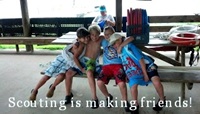 Cub Scouts: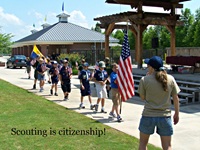 Have Fun, Make Friends, See New Things.
For over 80 years, Cub Scouts have been having the time of their lives making new friends and learning new things in an environment designed to help them succeed. From building thier own pinewood derby® car to learning how to roast the perfect marshmallow with best friends at a family campout, your child will LOVE being a Cub Scout. So if he or she is in kindergarten through fifth grades, or 6 to 10 years old, then it's time for him to have some fun … with the Cub Scouts.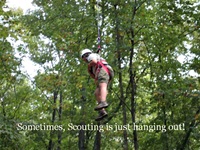 Scouts BSA:
How About an Adventure?
Scouts BSA prove themselves in an environment that challenges their courage and tests their nerve. After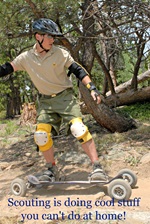 they've been given the proper guidance from those with experience and know-how, they take their own lead, going places they've never gone, seeing things they've never seen, and diving into the rugged world of outdoor adventure, relying on teamwork and character to accomplish what everyone else thinks is impossible.

Sound fun? If you're a youth age 11, or at least 10 and have completed the fifth grade, or have earned the Cub Scout Arrow of Light Award, to 17 years old, the time for a real adventure is now.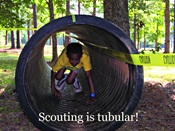 Volunteers-Adults
Give back to the youth in your community.
Through volunteering with the Boy Scouts of America, you will work with youth to build a better future for our country.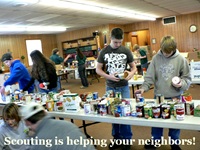 Scouting volunteers come to Scouting from a variety of backgrounds and experiences. People from just about every occupation imaginable are involved in leading youth to become responsible, caring, and competent citizens. You'll also discover that Scout volunteering will enable you to learn new skills and build lifelong friendships while giving back to your community.
Find Scouting in your area:
Lamar, Pike, Spalding & Upson Counties - Jonathan.Hopkins@scouting.org
Coweta County - Andrew.Futral@scouting.org
Fayette County - Julian.Pasto@scouting.org
Henry & Butts Counties - Rebekah.Florence@scouting.org
Flint River Council Office - 770-227-4556