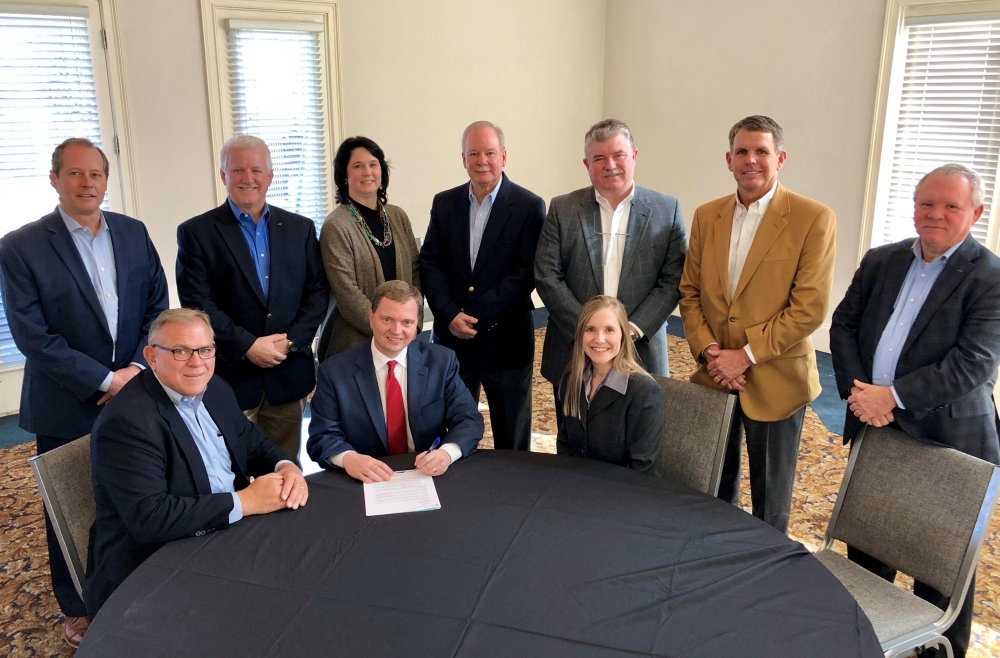 (Left to Right) Standing: David Pittman, Jay Fralish, Martha Lawrence, Ken Palmer, Glen Grizzle, Rusty Strawn, Brian Upson
Seated: Council President Kevin Fannin, New Scout Executive Robert Johnson and his wife Elizabeth.

We are pleased to announce the selection of Robert Johnson as Scout Executive for the Flint River Council effective March 1, 2019.

Robert began his Scouting career as District Executive at the Black Warrior Council in Tuscaloosa, Alabama. He was promoted to Program Director and later Field Director with the Black Warrior Council. Robert then became Director of Field Service of the Blue Ridge Council, Greenville, South Carolina and on to Deputy Scout Executive of South Florida Council in Miami, Florida.

Robert is an Eagle Scout who enjoys travel, running, spending time with family, and following University of Alabama Football. Robert and his wife, Elizabeth, have 5 children.

Please join us in congratulating Robert as he joins in partnership with the volunteers and staff of the Flint River Council to deliver quality Scouting experiences to the young people of the communities they serve.